Hotel in Meran/Merano - Welcome at Hotel Tiffany
Living in style - Being spoilt to the max - Holiday experience galore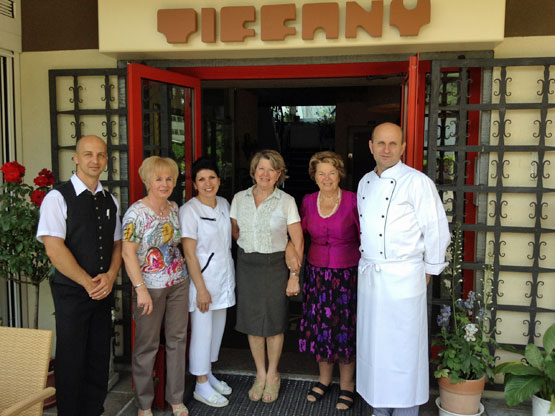 Hotel Tiffany in Meran/Merano is a family-run business with a special flair!
Embedded into an enchanting flower garden in the quiet and elegant villa district of Meran/Merano – Maia Alta/Obermais, our hotel offers fantastic views across the Etsch/Adige Valley, towards the Hafling/Avelengo Plateau, as well as the surrounding majestic mountain world.
True South Tyrolean hospitality is most important to us. We offer well-furnished rooms with a great ambience to ensure that you can easily switch off and relax.
Hotel Tiffany in Meran/Merano is situated only a few minutes from the historic city centre, the river promenades and the Meran/Merano spa facilities.
Enjoy a relaxing holiday in Meran/Merano.
The Pernter Family


Attention: Our hotel is closed from November 5, 2023 to March 28, 2024.